How to Whisper on Twitch?
On the Twitch streaming platform, there are many features that content creators and viewers get on their dashboards like the other streaming platforms. A chat room allows you to text your audience and allows you to interact with them. On the same side, viewers can also comment or chat with their favorite streamers on the go with the help of the Twitch chat room feature. Sometimes you need to say something extremely personal to your favorite content creator, or you need to ask something that you can not ask publicly, or sometimes when you need to confront a comment from the Twitch chatbox without disturbing the privacy of the user. What will you do? These kinds of things are referred to as Whisper on Twitch. Do you know how to Whisper on Twitch?
About Twitch Whispering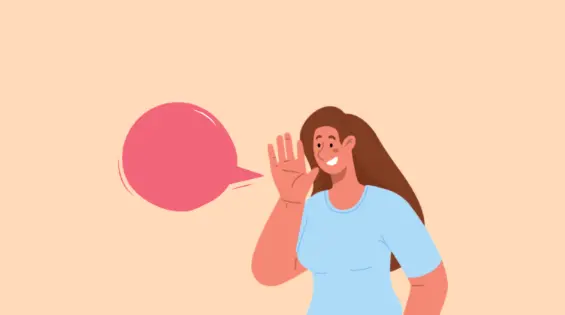 Like other social media platforms, Twitch also allows you to directly text your favorite streamer to talk about something extremely important. The messages sent by the Whisper feature on Twitch are the same as we send Private Messages PMs or Direct Messages on Instagram. The message sent to the streamer or user is encrypted; only both can receive and respond to that message. With this approach, both interactions remain private and can only be done online; Twitch does not entertain this feature offline.
If you are wondering and want to know about the Twitch Whisper feature, then this blog is the best approach for you. We will discuss each aspect related to Whispering on Twitch, how it works, how to Whisper on Twitch on desktop or mobile, and other related angles. So, let us start to explore things and make them easy for us to understand and use.
How Whispers on Twitch Work?
Twitch is a versatile platform that gives many features to its users to make their experience more delightful, and Whisper is one of them. Whether you are a content creator or a viewer on Twitch, you can Whisper to any other user or content creator using their username, and to do so, you need to know how to whisper on Twitch. In addition, it is a must that the person you are going to whisper enable the Whisper feature turned on. Otherwise, you will not be able to send them private messages. Most busy streamers turned off their Whisper feature for the viewers, due to which you can not directly text them except in the Twitch chatbox. If you are not a friend, follower, subscriber, mod, or editor, you can not Whisper to the streamers until they whisper to you first.
How to Whisper on Twitch from Desktop and Mobile?
Whispering on Twitch using a desktop and computer is quite a simple process and needs a couple of steps to be fulfilled. In this section, we will discuss and try to understand them. So, let us start exploring.
How Do You Whisper Someone on Twitch through Desktop?
The first step is opening your browser and going to the Twitch streaming channel that you want to Whisper after living in your account.
After the above step, you need to navigate to the stream chat and write the command of "/w username" the place of a username, you need to write the name of the user whom you want to whisper on Twitch.
Now, send the message to that user that you want and hit the Enter button. A new window will open in which you both can chat privately on Twitch.
That is how to Whisper on Twitch using a desktop. The above simple steps will lead you in the right direction and make your whispering on Twitch simple.
How To Whisper on Twitch Using Mobile?
The method of whispering on twitch using a mobile phone is simple and quick. You just need to follow these steps:
Launch the Twitch application on your iPhone or Android mobile and go to the profile of the user you want to whisper to by searching for them.
If you are using an Android mobile, then tap on the Whisper button at the top left side and if using an iPhone, tap on the three dots line next to the Freind button and select the Whisper option there.
The above steps let you know how to whisper on Twitch using a mobile phone. With the help of these steps, things can get easy for you. On the other hand, whispering while playing Minecraft games is common nowadays, and many people want to know how to the private chat in Minecraft using whisper commands. Let us find out how you can Whisper in Minecraft.
How to Whisper in Minecraft?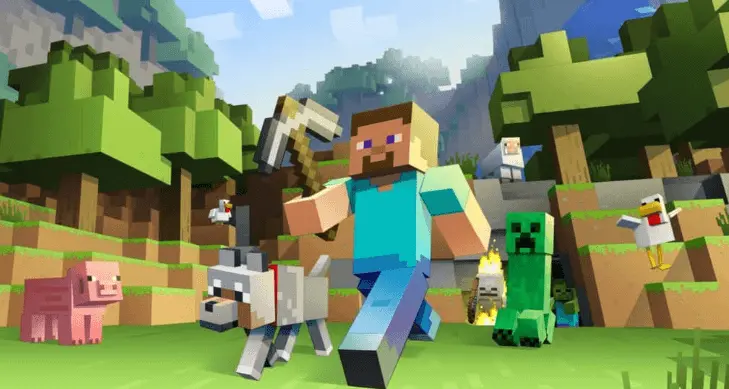 To Whisper in Minecraft on the Twitch streaming platform, you need to follow these steps:
Turn on cheats in your Minecraft world and then press ~ to access the different commands.
Type /tell. You will get five commands that will whisper differently in Minecraft.
Here are the five commands you will get after the above move:
@a- Whisper to all Minecraft players
@e- Whisper to all entities in the game
@p- Whisper to the closest player in Minecraft
@r- Whisper to randomly player set in Minecraft
@s- Whisper to yourself (god for taking notes)
Select one of the five commands that are appropriate for you, and then hit the Send button. Your message will be sent to all the Minecraft users you have selected.
Frequently Asked Questions
At What Age Can You WHhisper on Twitch?
According to Twitch T&C, the user must be 17 years old to Wisper on Twitch.
Why Can't I Whisper to a Twitch User?
It is so because the user Turn Off the Whisper for Strangers.
Conclusion
At the end of our discussion on how to Whisper on Twitch, we can conclude that it is quite a simple and exciting feature of Twitch that allows us to interact with other users or content creators in a private chat. Make sure to turn it on from Twitch chat settings and make it accessible for your valuable viewers and followers on the Twitch streaming platform.