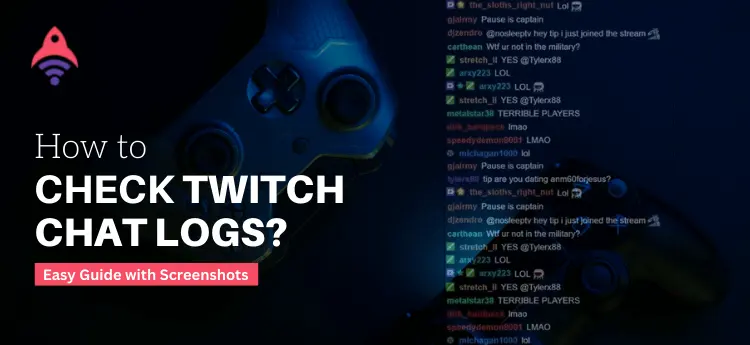 How to Check Twitch Chat Logs?
When we find the answer to which social media platform is the most interactive live streaming platform, Twitch comes to the top of the list. Streamers on this social media platform interact with their viewers or fans in streaming chat. In addition, streamers get feedback about their streaming in chat logs so that they can make it better. Chat logs are essential in making a streamer clear about what they are doing. Streamers check Twitch chat logs to understand which users like their streaming game or other content and which do not. A Twitch chat log is similar to other social media platforms where you comment on your favorite content creator to give feedback. In addition, you can use chat logs to give advice to your favorite streamer.
On the other hand, when we talk about the aids of chat logs as a streamer, there are many. Twitch streamers can make understand what their audience likes and which kind of content they are discouraging. With this approach, you can make your streames polished. As we mentioned, using chat logs as a streamer has many benefits.
Checking your chat logs on Twitch is not as simple as on Twitter or Instagram. There are proper steps to follow to check your Twitch chat logs. If you don't know the benefits of chat logs and how to check them, you are in the right place. This article will describe all sorts of information related to that matter. So, let us start with the beneficial discussion, and later, we will talk about how to check Twitch chat logs with an easy-to-learn approach.
What are Chat Logs and Their Benefits on Twitch?
Texting in Twitch chat lot is a great way to increase the interaction with your viewers as they can directly talk with you. This approach allows them to relate themselves with you. Moreover, interacting with their favorite streamer is the best thing to experience as a user. That is why twitch chat logs play an essential role in making your streaming channel successful. In addition, when there is a need to find out the invaluable messages and users that are making offensive talks, chat logs are the best way to find them out. There are also many other benefits of checking the chat logs of Twitch. In this section of our blog, we will discuss them in brief.
Benefits of Twitch Chat Logs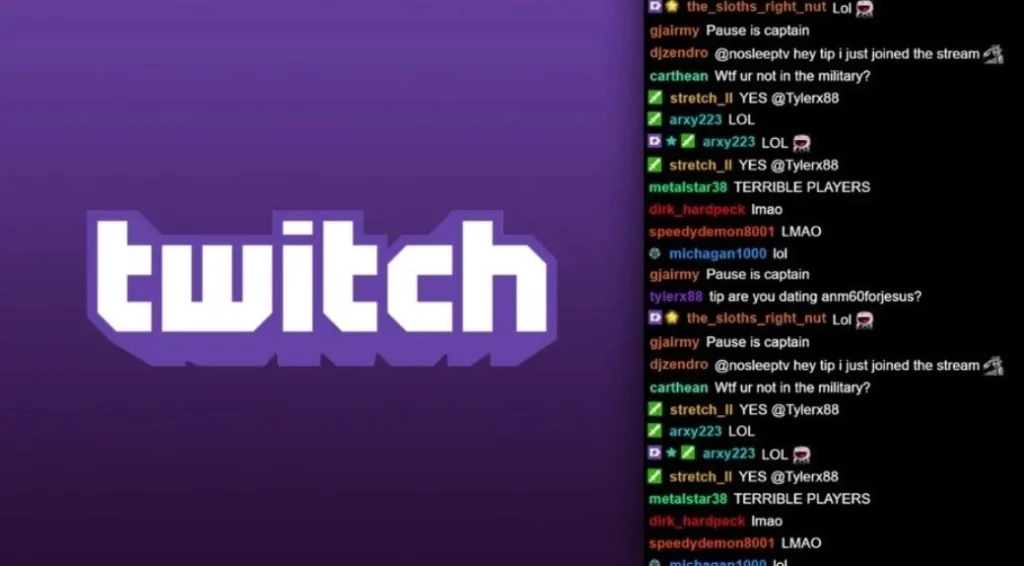 There are tons of benefits to going through the chat logs on Twitch as a content creator on this platform. You can make all the arrangements to make your channel a grown one with the help of this scrutiny. We have established them in the best manner so you can learn them properly. Here is how checking chat logs on Twitch benefits you!
Check Twitch Chat Logs and Ban Inappropriate Users
One of the magnificent benefits of checking chat logs on Twitch is that you can easily find an offensive culprit and get rid of that user. That kind of user can make your chat environment negative and cause you to be derailed from your streaming. So, check Twitch chat logs and ban inappropriate users from your channel.
Streamline Your Streames With Feedback
The greatest way to streamline your streams according to the interest of your users is a great way to grow your Twitch channel. That thing can only get with the help of checking the comments of users from the chat logs on Twitch. Make sure to read every single comment or message of your user so that you can make your channel more precise.
Discover What People Like in Your Streaming
Check Twitch chat logs, and you will be surprised to find that people tell you what you are doing good and what you are doing bad. This feed enables you to craft your streaming as your users want to. With the help of this aid, eventually, you can increase the interaction of your Twitch users. Moreover, good content makes its way, and in your case, it will boost your viewers and follower counts.
In addition, you can also find out different content-making ideas for your upcoming streams from your chat log on Twitch. So, check them often so that the benefits can be yours.
Related: How to Get Sponsors on Twitch?
How to Check Twitch Chat Logs Easily?
When we talk about checking chat logs on Twitch, there are several easy ways to check them out. You can check Twitch chat logs manually and with the help of automated tools available online. In both scenarios, you can easily find someone's chat to decide about your users' quality of experience. In this section, we will discuss some of the best ways to check out chat logs on Twitch.
Check Twitch Chat Logs Manually
One of the easiest ways to check chat logs on Twitch is to check them manually. To do so, follow the following steps: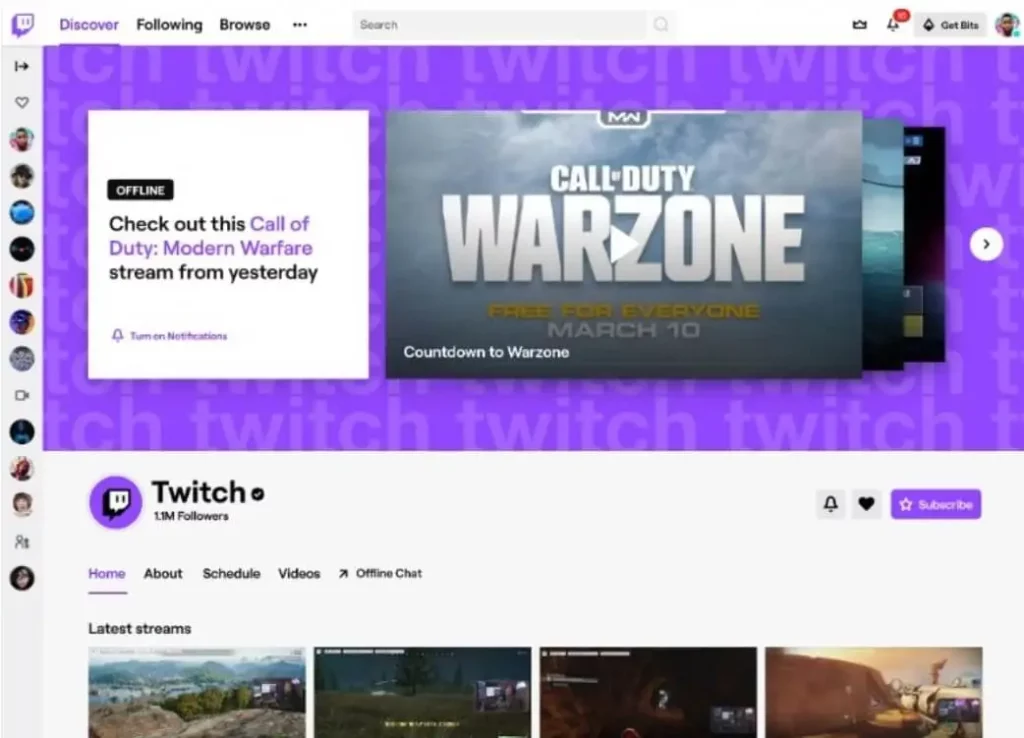 Open your Twitch streaming dashboard and log in to your account.
On your right side, you will see Channel Options; click on it.
There, select the Chats option.
You will see a new window open and showing all the chats.
Here is your chat lot. Check it thoroughly.
You Can Use Search Commands for Chat Logs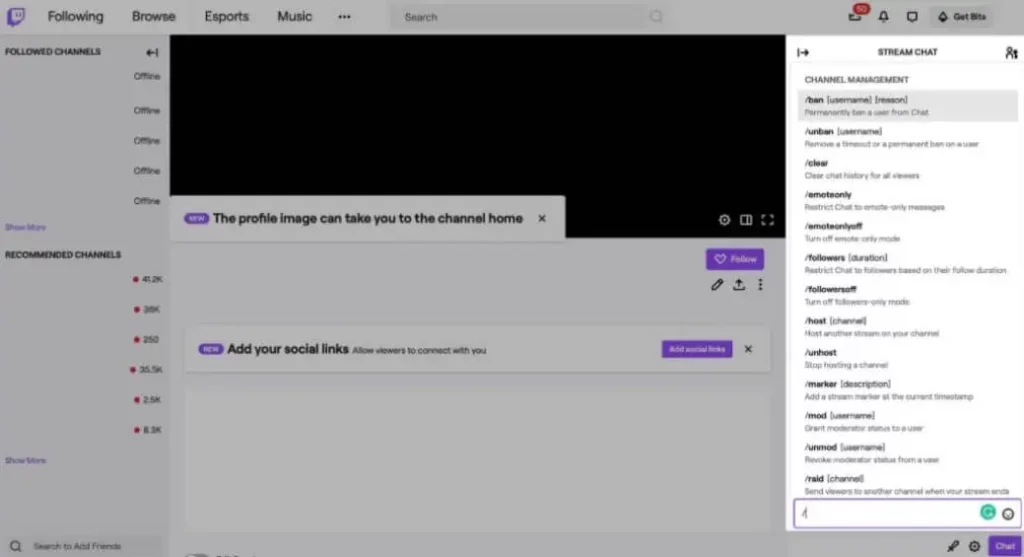 The second easy and adaptive option to check Twitch chat logs is through search commands. You just need to open your Twitch chat box and search for the name of a user you want to check. This approach will yield you chat results of that specific user with ease. Go to the chat box and type " command/ user name." The results will appear in front of you.
Conclusion
From the above discussion, it becomes easier to check Twitch chat logs differently. In addition, anybody can find out how handy to check streaming chats. With the help of the above discussion, we can also estimate that streamers can make their channel growth outnumber by checking chat logs. Make sure to use the above information to grow your Twitch streaming channel.