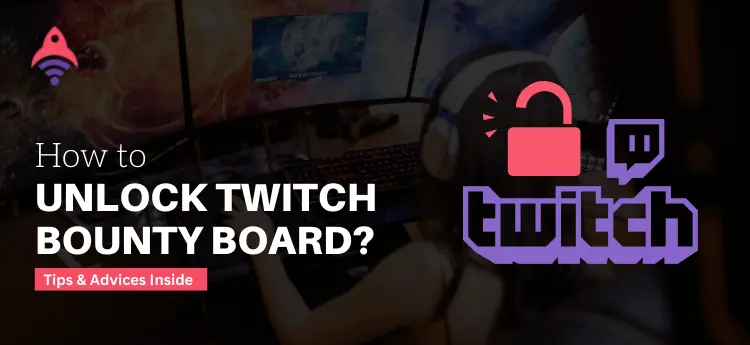 How to Unlock Twitch Bounty Board?
Twitch is increasing its users by an immense amount daily. The reason for this popularity is its features for its users. There are multiple benefits of streaming on the Twitch streaming platform. If you are a good gamer and have mastery in your skills, Twitch is the best platform for you not only to enjoy but also earn from it. Yes! It is right. You can earn a handsome amount of money from this platform by streaming and getting sponsorship. A Twitch bounty board allows content creators to accept offers and sponsorships from the brands. In addition, content creators on Twitch don't need to go somewhere else to accept it. They can accept the sponsorships from their dashboards with the help of twitch bounties. In addition, the bounty board takes care of the brands and finds the sponsorship for you so that transparency can be maintained.
There are multiple things that the Twitch board of bounties handles for the content creators so that they can pay attention to growing their community instead of other things. In this way, Twitch content creators can increase their follower span. Moreover, the bounty board handles the payments for the sponsors and the content creators. There are so many things that you must know about the Twitch bounty board. In this article, we will discuss many aspects of this matter. Let's start with the guidelines for content creators about using this bounty board.
Twitch Bounty Board Guidelines for Content Creators
As we mentioned, Twitch takes care of its users so much and intends to make their experience good. That is why it offers some guidelines to follow while you are using the bounty board. In this section, we examine them so that things get easy for us to understand.
Ensure That Your Audience is Aware of Bounty
It is essential for all content creators to share with their audience that your bounties are sponsored content. If you fail to do so, negative circumstances can take place.
Use the Manage Bounty on Your Dashboard for Quick Response
Twitch will allow you to use your dashboard's bounty board for quick response. On your dashboard, it will automatically appear. Moreover, it also automatically changes the category of your stream title and place #sponsored. In addition, make sure to add the Start/Stop Tracking Button to determine whether your bounty is completed.
To add that quick action button, you must go to the dashboard and select the stream manager. After that, click on the + icon in the quick action panel. Under the monetize your stream option, enable the option of Manage Bounties.
Share Your Authentic View with Your Audience
Twitch streaming platform bounds you to share the authentic content view with your audience even if it is negative. There is a thin line between constructive feedback and being mean-spirited. It should never go with the second option, as it is prohibited.
The above guidelines are for all the content creators that use the Twitch bounty board so that a productive environment can be created. With the above points, any content creator can also make a good understanding of what they should do in different scenarios. Now, you must know how to accept the bounty on Twitch. Let us start learning about this matter to make things easier.
Related: How to Get Sub Button on Twitch?
How to Accept Bounty on Twitch?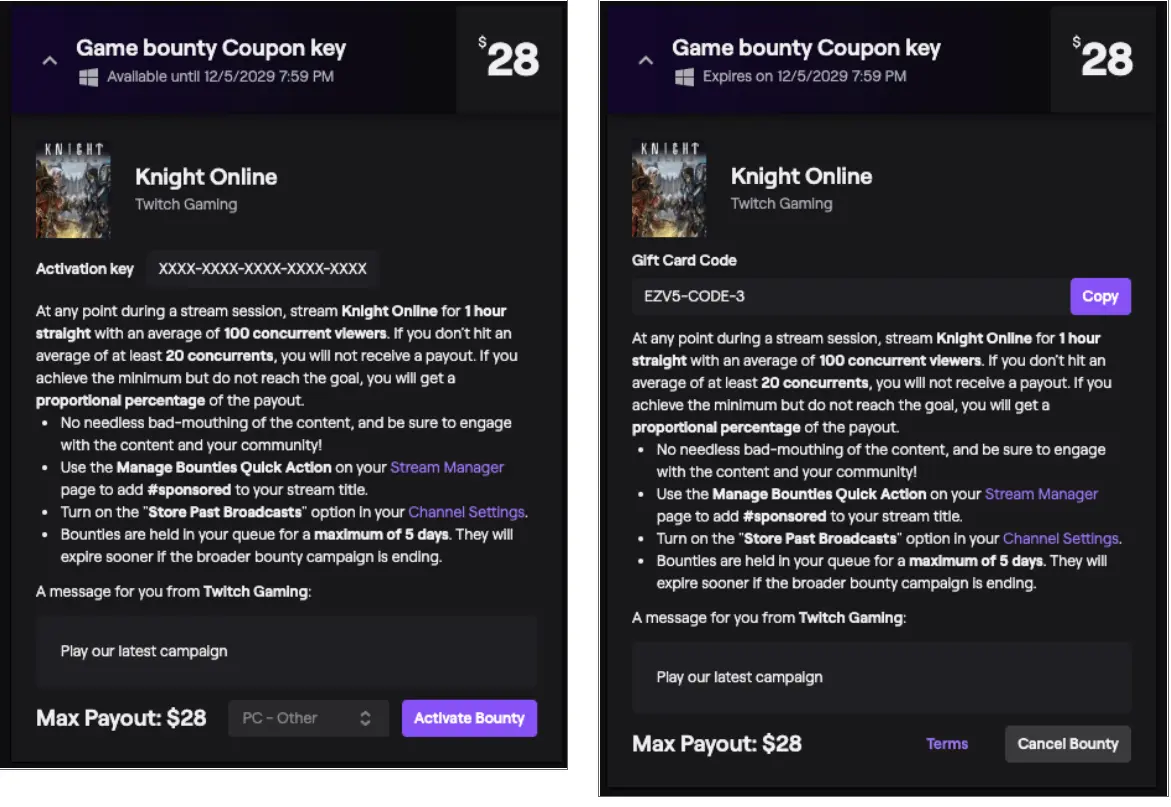 A simple process comes out when we discuss how to accept Twitch bounty. The odd thing you must care about is that you read all the terms of an offer by the brand. On the other hand, if you mistakenly forget to read them, you can find yourself violating the Twitch rules, and as a result, you will not get paid even if you completed them. The most important thing about Twitch Bounty is a contractual agreement between a content creator, Twitch, and the brand.
On the other hand, accepting bounty on Twitch is quite a simple process. You just need to click on a bounty under the Twitch Bounty Board and activate it from there. When you click on the activate option, a pop-up window will appear. This window will provide you with all the essential detail about the bounty and its terms. As we mentioned, read all bounty terms; otherwise, Twitch will not pay you anyway.
How to Cancel A Twitch Bounty?
Twitch also allows content creators to cancel bounty by using the Cancel Bounty button in the Bounty board. Make sure not to cancel too many bounties, as it can be the reason for removal from the Twitch bounty board. It is seen those content creators who cancel their bounty frequently or incompletely get removal from the board of bounty. In addition, Twitch also keeps track of the pattern of getting the bounty of each content creator. A constant pattern of the above approach can lead to your removal from the Twitch bounty dashboard. So, make sure not to cancel too many bounties offers or complete them instead of incomplete. Consequently, it will help you to get more.
Some Advice on Bounties
Make sure that when you are accepting a bounty, you are the personality that is representing your community and channel and, most of all, the brand that is offering that bounty to you. This doesn't mean that you can't be authentic to impress the rest of others. That is why make sure to give your authentic opinion so that things get easy for you. Don't use any kind of bashing so that everything goes well.
Conclusion
At the end of our discussion, we can conclude that Twitch Bounty Board is one of the best features of this platform. You can learn everything about that matter in this blog whether it is about the guidelines of bounty or the matter of accepting or canceling it. We can get everything in the above discussion.