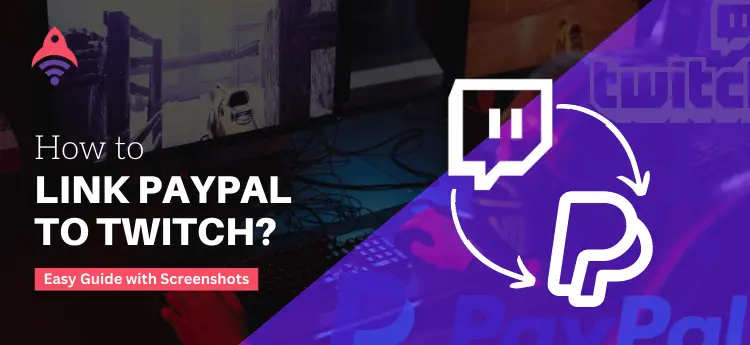 How to Link PayPal to Twitch?
As a Twitch streamer, the ultimate dream for everyone is to get supported by the viewers on the platform. Getting likes, shares, and an immense amount of views is one of the most significant achievements of any streamer. Scenarios like that allow the streamers to make more quality content for Twitch users. There is another way to support your streamers, and that is financial support. If you are a streamer and intend to start it as a career, then you must know multiple ways to get support. In addition, many streamers are accepting donations through a PayPal link. Do you know what PayPal is? It is a middleman-like platform that allows you to get donations worldwide with a fast-paced process. Do you know how to link PayPal to Twitch? You are on the right track if you know nothing about this matter.
This article will discuss all the essential information that enables you to connect PayPal to Twitch. In addition, at the last of this article, you will learn how to properly handle your donations from Twitch. So, without wasting your time, let us discuss this matter of multiple dimensions.
How To Link Your PayPal To Twitch in 2023?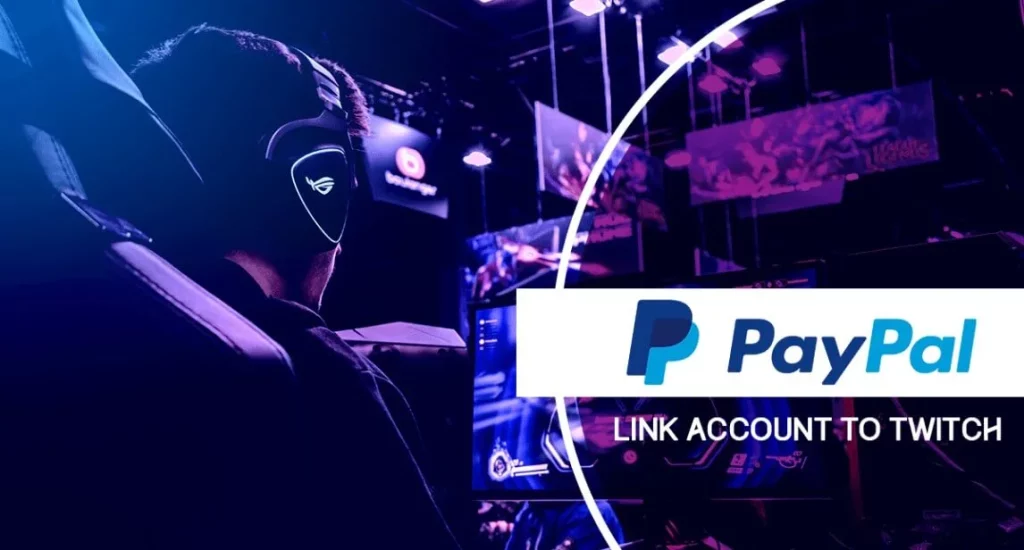 As mentioned before, PayPal is a global money transfer platform that enables you to transact money or donate worldwide. On the other hand, Twitch is also a global platform mainly used for live game streaming. Millions of streamers on Twitch are using PayPal to receive donations or payments for their sponsorships through PayPal. One thing that you must know before getting started, your PayPal account must be upgraded to a business account. It is not a big deal! You just need to do a couple of easy steps. In this section, we will learn how to ink PayPal to Twitch account so that you can receive donations. So, let us start to explore things and make it easy for us to understand.
1. Open your PayPal Business Account and Go To All Tools

One of the essential things to ensure is that you are not using a personal account while receiving donations from Twitch. Make sure to use a PayPal business account. The reason for that is that a business account makes the process smooth. After ensuring that, go to your account and select the All Tool option.
2. Select The PayPal Button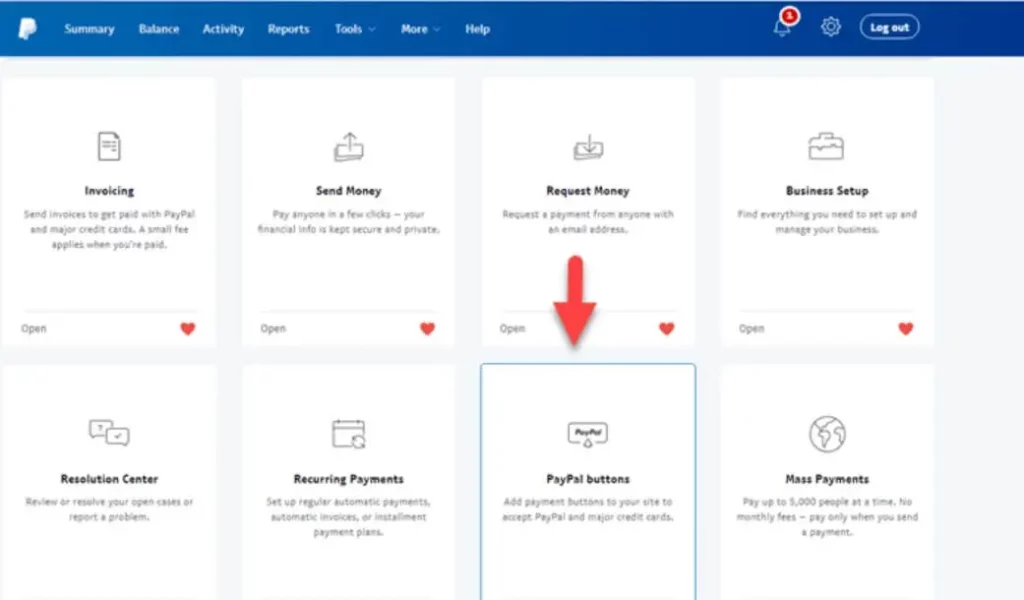 After getting into the all tools section, click on the PayPal Buttons. When you click on that option, a pop-up window will appear on your screen. Add all the essential information into it. When you are done adding information, you will get an option Donate, click on it and proceed.
3. Select the "Create new button" Option

Knowing how to link PayPal to Twitch, we are on the third step. You must select the Create new button option to complete the process. Paypal gives you many default donation buttons. You can also create a customized one. By selecting this option, you will lead to the donation page.
4. Customize Your Donation Button Here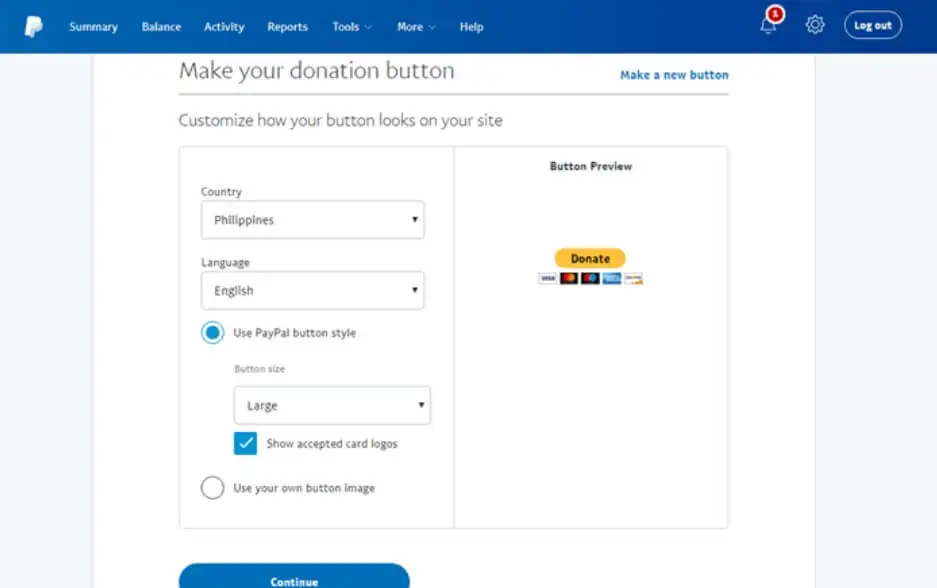 On the page, create a new button, and you will find something, as shown in the above picture. You need to enter the required fields there, and if you want to customize the donation button, you can do it here. On the other hand, Twitch prefers to accept the default donation option as PayPal gives. In addition, while you are setting up, keep in mind the type of currency most of your users use. This will be a plus point of convenience for your supporters.
5. Create a Donation Link for Twitch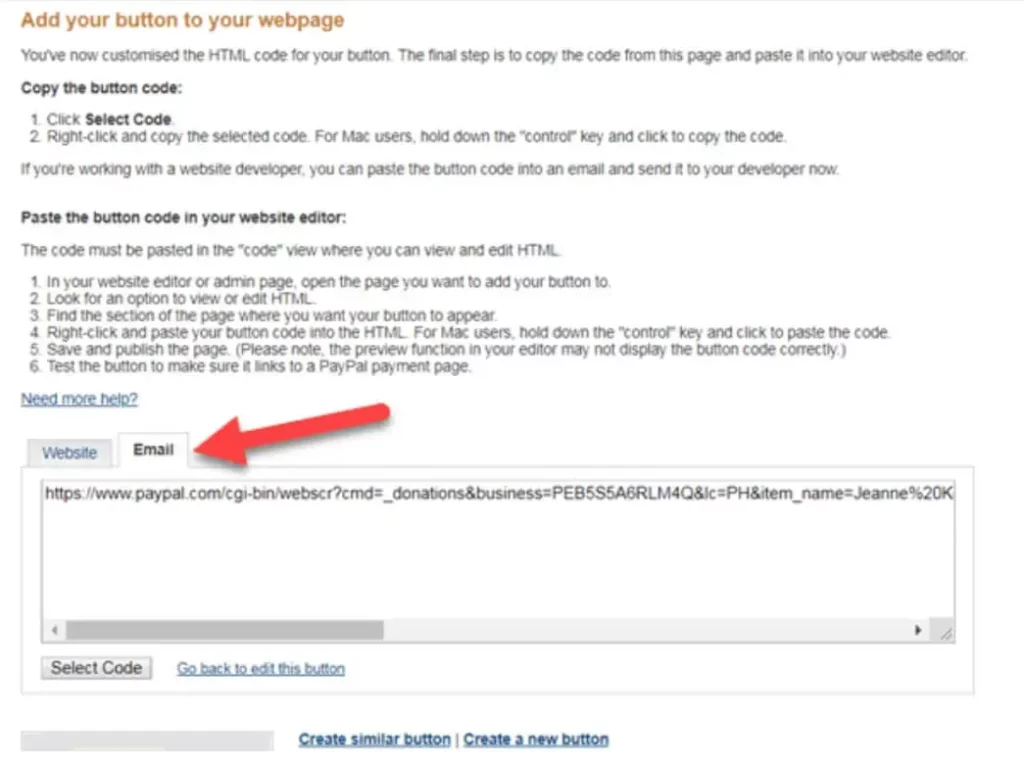 You are getting closer to knowing how to link PayPal to Twitch at this stage. After completing the above step, you will see a page like the above. You must complete all the settings about how your users will end the donation process. Twitch doesn't support an HTML code for donation except for a button. After giving all the information, click on the create donation button option. Your donation button on PayPal for Twitch is ready to operate.
6. Create Your Donation Button Image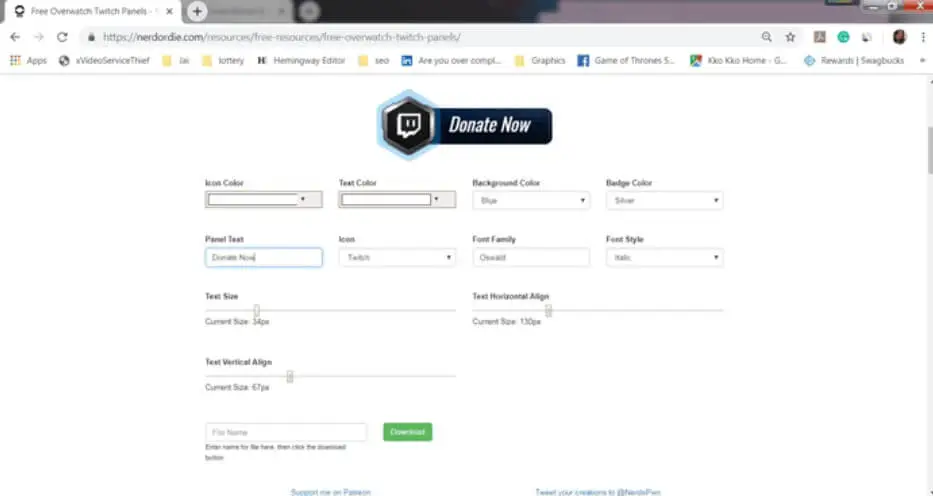 In this step, you need to create a customized button so your Twitch users can donate and support you. If you have a creative design, then it is good. But if you don't have one, various websites allow you to create online such as Canve. You can use their services to create a customized button for Twitch donations.
7. Add a Donation Link to the Button
In this stage, you need to create your designed button clickable. To do so, go to your Twitch account and toggle the edit panel and after that, click on the plus (+) button to create a donation button.
8. Add the Donation Button to Your Twitch Account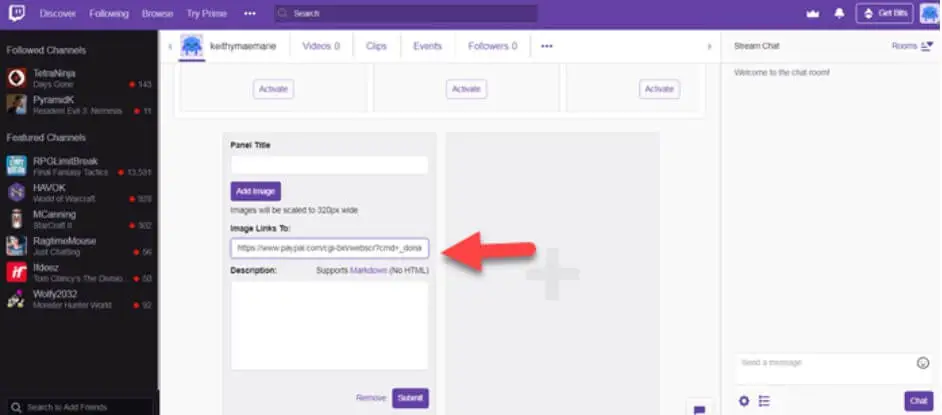 Here is how to link PayPal to Twitch! At the end of the process, you need to add your PayPal donation button to your Twitch account. With this approach, you start to collect donations from your Twitch users on the go.
By following these steps, anybody who is a streamer can learn how to set up a PayPal account for Twitch donations. With the help of the above-narrated points, you can make a good understanding of how easy to link a Twitch account with PayPal.
Conclusion
At the end of this blog, you can say that you know how to link PayPal to Twitch with easy steps. Many social media platforms allow you to stream to connect with a wide range of people. People start to like you when you create quality content on any social media platform like Twitch. As a result, they support you, and at that time, you need a versatile platform that entertains such a vast and global audience.
PayPal is a leading platform that lets you do such actions. With the help of the donation button of PayPal on Twitch, you can make everything easy. Many people ask how much they can donate on the Twitch platform. For those, you can donate from one to fifty thousand dollars in a single shot. Read this blog from top to bottom. Everything will be clear for you with this approach.