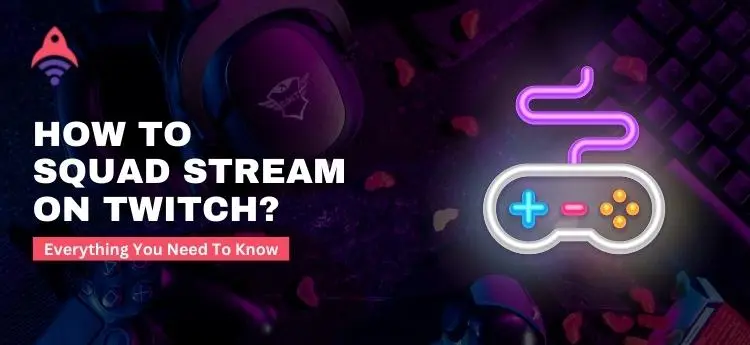 How to Squad Stream on Twitch?
Are you curious how multiple streamers on Twitch play a single game together simultaneously? Well, that is great sightseeing for all Twitch viewers that allows them to watch a single game from different angles. Playing a single game or streaming with other streamers at once is referred to as squad streaming. There are many mutual benefits of squad streaming on Twitch. It allows the viewers to watch their favorite game played by their favorite streamers simultaneously. Moreover, it allows the streamers to build a community and also to expand their exposure to others. Another benefit of using squad streaming mode on Twitch allows you to get more viewers which can increase your channel's popularity. But, do you know how to squad stream on Twitch? If you don't know about this matter, then this blog is just for you so that you can learn about it completely.
In this article, we will discover the way to squad stream on Twitch. Additionally, we will also discuss the benefits of this approach on Twitch. Moreover, we will also find out the conditions in which you can't go for a squad streaming on Twitch. So, let us start to discuss this matter in detail so that things get clear for you.
How Do You Make a Stream Squad on Twitch?
Twitch is one of the hugely popular platforms that allow you to watch world-class gaming streamers that broadcast daily on the go. On the other hand, without continual progress, any platform gets down. But, Twitch's developers making it more advanced and allowing its users to get advanced in streaming. Squad streaming is one of the most advanced and entertaining options that Twitch provides its users to use. In this approach, multiple streamers can intersect their streamings and can share their experiences. In this section of our discussion, we will discuss how to squad stream on Twitch so that we can also get the benefits of using this feature.
Step One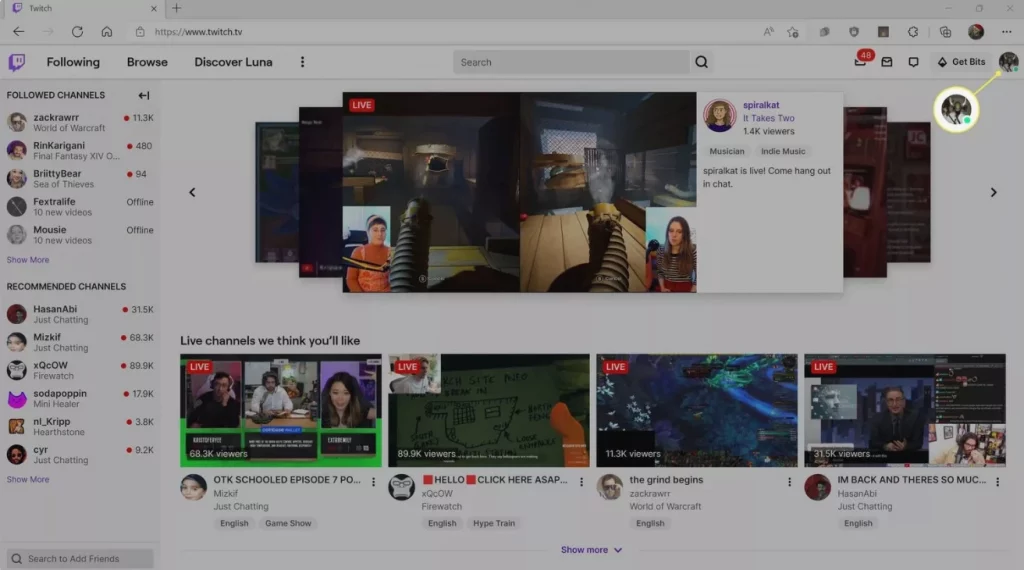 Open the Twitch browser on your desktop and Sign in to your Twitch streaming platform.
Step Two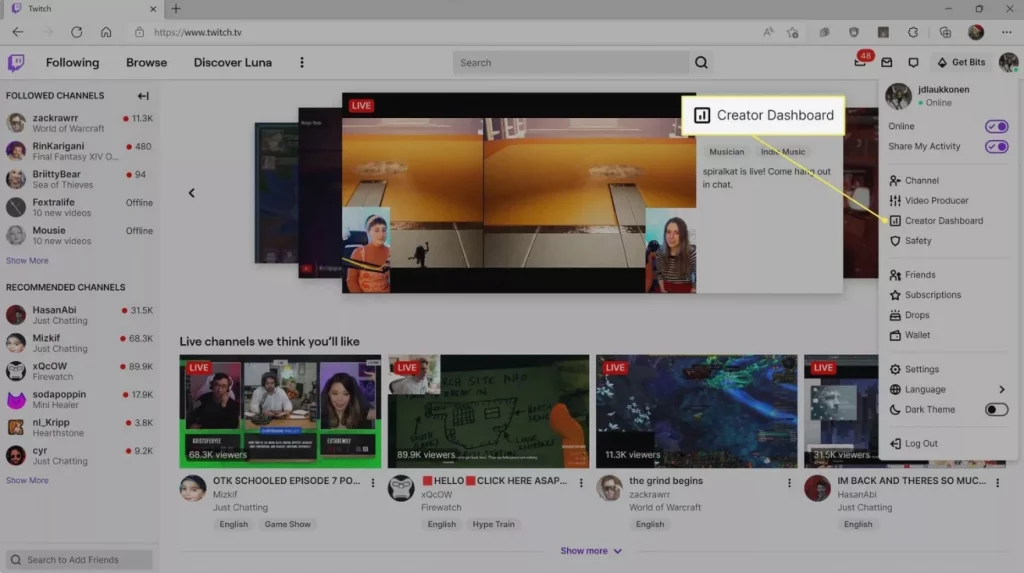 On your dashboard, you will see your profile icon on the right side of your screen. Go to that icon and click on it. A drop-down menu will appear, and from there, choose the Creator Dashboard option.
Step Three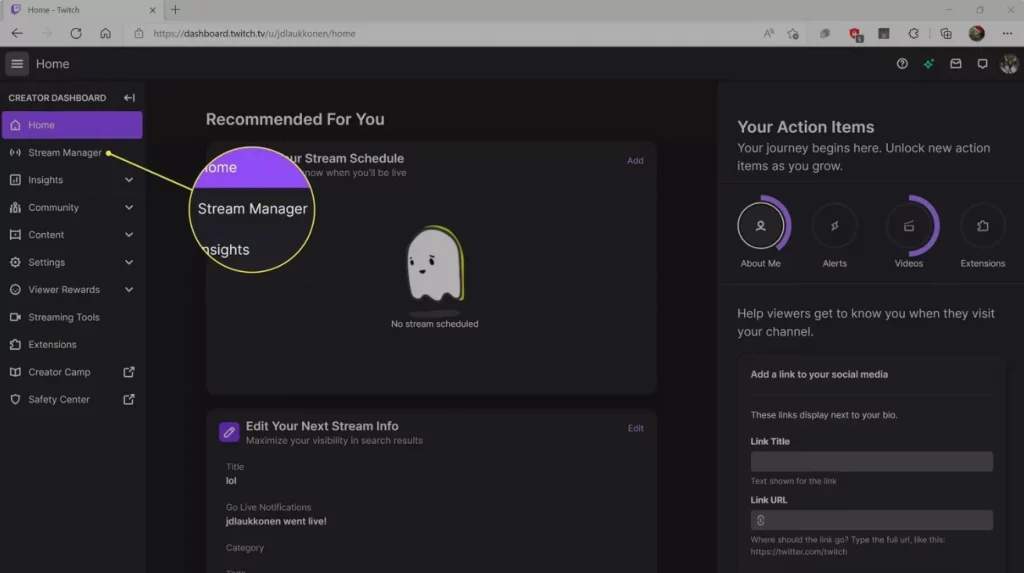 To find out how to squad stream on Twitch, this is the third step. The above action will lead you to the creator dashboard. There, you will find out multiple options and commands. Select the Stream Manager option that will appear on the left-side menu. This will lead you to the Quick Action log.
Step Four
After selecting the Stream manager option, a new log of Quick Action will appear on your right-side window. there, you will find out the way to invite another streamer to make a squad stream with you. In addition, there, you will also find out the squad streaming invites sent from the other streamers. Similarly, once you sent a squad streaming invitation, then you have to wait until the next streamer accepts your invitation. This is how to squad stream on Twitch with ease.
From the above explaining points, you can easily send squad streaming invitations to other streamers. In addition, the above discussion also helps you to find out the invitations of other streamers to make a squad with them. There are also many questions that people ask about squad streaming on Twitch. We will discuss them later in this blog, for now, let us start to discuss the benefits of using the squad streaming mode of Twitch so that things get easier for us to understand.
Related: How to Find Twitch Stream Key
Squad Streaming on Twitch Benefits
Initially, squad streaming might be nonbeneficial for you as you just sharing your viewers with the other streamers. But that is a half-truth and not what the actual reality is.
There are so many multiplayer games that are now trending on Twitch such as PUBG, Fortnite, Warzone, and many more. Moreover, there is an immense amount of viewers are there that love to watch their streamings with every aspect of the game. At that time, they choose the Squad mode game streamings and prefer to watch them.
Now imagine, you are not among the squad streamers. Then it is obvious thing that people will watch streams of a streamer that have experience in the squad. This approach can descent your possibilities to get more viewers and followers or subscribers.
On the other hand, imagine that you are a squad streamer and join a streamer to make a squad that has higher numbers of viewers and followers than you. Do you know what will be the results? Well, there is a lot of them!
When you join a stream of a streamer that has more followers than you, you start to get noticed. In that squad, playing well will also help you to attract more followers and subscribers to your channel. And if you ended up with the best results that the other streamers, you can get a new horizon of followers and subscribers on your streaming channel in yield.
From the above beneficial talk, we can estimate the positive outcomes of squad streaming on Twitch. Moreover, you can not only get the idea of how to squad stream on Twitch but also explain its benefits to others.
Frequently Asked Questions
In this part, we will answer some frequently asked questions about squad streaming on Twitch.
How Do I Set Up Squad Streaming?
Open Twitch dashboard > Click on profile icon > Creator Dashboard > Stream Manager > Start Squad Stream > Add a Streaming Channel > Put the name of the channel > You are done! Now, wait for acceptance.
Can You Squad Stream on Twitch Without a Partner?
As it is a squad streaming, it means you must need at least one partner to start squad streaming.
Conclusion
At the end of the discussion, you can make a good understanding of how to squad stream on Twitch. Also, the benefits of this approach? So, make sure to stream in squad mode so that you can increase your Twitch popularity.