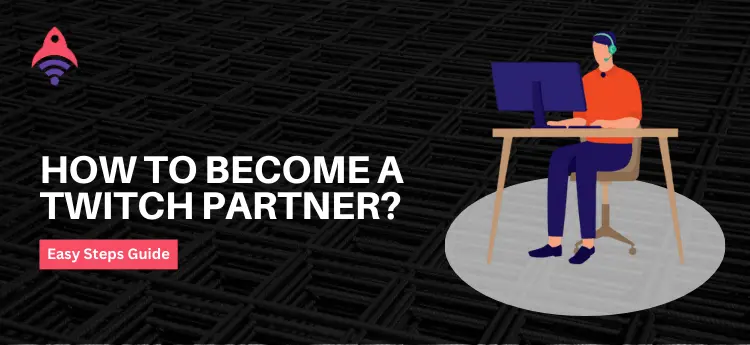 How to Become a Twitch Partner?
Did you know that Twitch just hit the number of 1164 million watch times in the last year? Well, that happens just because of the 8.8 million content creators that produce unique content and successfully grab that potential users' attention. The whole scenario creates a healthy environment for the content creators to start monetizing their content to earn from their content creation or Twitch streaming channel. Well, joining a partner program on Twitch is not as hard as people thought about it. But, indeed, you can not get into the Twitch partner program overnight. There are exceptional hard work and Twitch partner requirements that make you eligible for the program.
When it comes to talking about the Twitch partner program, there is a small ratio of users that are affiliated with it. Roundabout fifty-two thousand users are in that program, which is a small number compared to the whole number. If you are curious and passionate enough to become a partner of the Twitch affiliate program, then you are on the right track. This blog will guide you on what a Twitch Affiliate program is, how to become a Twitch partner, its benefits, and the requirements to become a partner with Twitch. So, let us start our discussion gradually to understand this matter better.
What is Mean By The Twitch Partner Program?
When we come to talk about the Twitch partner program, the users with high content creation and followership on Twitch are part of Twitch's official partner program called Twitch Partners. The creation of high-quality content and massive numbers of followers on the platform make the content creators worthy to become a partner with Twitch. That partnership is not for everyone, as it is reserved for the top-notch content creators on the platform. So many features get unlocked with that partnership for the content creators that help them increase their channel growth. Whether we talk about the cheer moves, custom emoticons extended VODs, or discuss access to the support team on Twitch; many growth features get unlocked after becoming a Twitch partner.
What Are The Twitch Affiliate Requirements?
Are you considering becoming a Twitch partner and don't know what the Twitch partner requirements are? Well, let me clear one thing, getting that partnership is not a piece of cake or impossible. There are strict requirements that Twitch content creators have to fulfill to become a partner. Affiliation with the Twitch platform is easy, but a Twitch partnership requires meeting some specific requirements. In this section of our discussion, we will discuss the points of Twitch affiliation so we can proceed to the Twitch partnership program.
To become a Twitch affiliate, you need to follow these requirements:
You need to stream or broadcast on Twitch for more than 500 minutes
Get at least 50 followers in the last month on Twitch
There must be three consecutive viewers on average on your Twitch streams
You must stream for distinct 7 days
The above criteria may seem difficult for you, but trust me; it is less complicated than Twitch partner requirements. Once you have completed the above requirements, the Twitch platform contacts you through the platform or email and invites you to become their partner. In addition, to inform you about their invitation, they also announce it on your dashboard so that you can't miss it. Once you are done with the Twitch affiliation program, you can join the Twitch partner program. The next section of our discussion will discuss how you can get a Twitch partnership after getting affiliation.
What Are The Twitch Partner Requirements?
To get Twitch Partnership after affiliation, there are some requirements that content creators need to follow on Twitch. Here are the details of them:
1. Get To The Path to Twitch Partnership
Becoming a Twitch partner requires its constraints to be fulfilled, and to join that path, you need to follow some requirements. The first requirement you must fulfill is 25 hours of streaming on 12 different days with an average of 75 viewers on your stream in a month. Once you are done with the above requirements, a button Apply will appear in your dashboard to start your procedure to become a Twitch partner. Click on that button right when it appears. It is not a guarantee that applying will make you the partner, but it will start the process.
2. Achieve the Followers and Viewers Count Requirement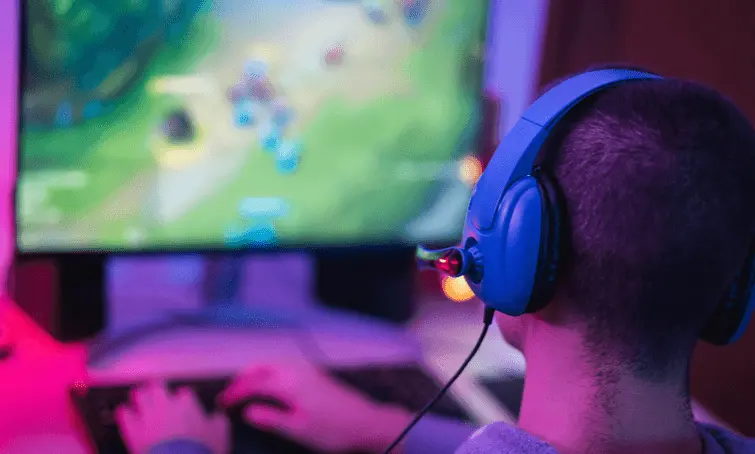 This is the second Twitch partner requirement, and that is the followers and viewers count. There is not any specified number of Twitch followers and viewers on your stream to get the Twitch partnership. But it is confirmed that you must have at least 75 simultaneous viewers on your streams, and from 100 to 200 watchers on your streams are also eligible to get a spot on the Twitch Partner Program.
3. Boost Your Engagement in Chat
You might be thinking that the famous Twitch content creators that are already in the Twitch partner program do not interact with their audience, but that is not like that. The twitch algorithm is super fast and allows each user a fair chance to get into the Twitch partner program, and that is why user engagement is a priority, or you can say that it is an important requirement from Twitch Partner requirements.
4. Streams Reasonability and Terms of Violation
Make sure that you are streaming with a reasonable length. Too much length content or too many shot streams can also affect the chances of becoming a Twitch partner. In addition, Twitch strictly monitors its terms of service and if you get involved in any kind of suspicious activities, you can face the immediate suspension of your affiliation with the Twitch partnership program.
What Are the Benefits of the Twitch Partner Program?
Once you fulfill the Twitch partner requirements, there are a lot of benefits that come with that approach. Whether we talk about monetization content or discuss the Squad streaming feature, there are a lot of benefits to getting a Twitch partner program. The most important benefit is channel customization which allows you to attract more organic users to your channel.
Conclusion
At the end of our discussion on Twitch Partner requirements, we can conclude that it is a thing that every streamer should get. This guide will tell you how you can perform that action resiliently. Make sure to read that blog and help yourself to be a Twitch partner after becoming a Twitch affiliate content creator.